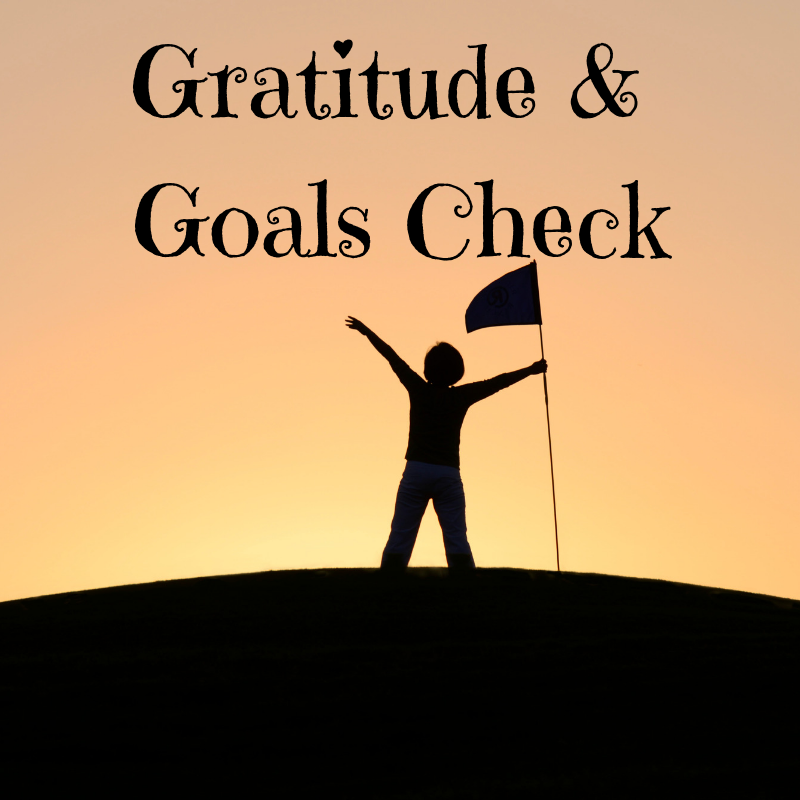 We are now a little more than halfway through the year, so I figured that it was time to check in on how everyone is doing with their attitude of gratitude. We spoke in November about being grateful, which means you have had about seven months to get started on your New Year's Resolutions. I want to check in to see how it is going so far.

Gratitude First
Let's do a quick refresher on gratefulness. When we spoke about it originally, we dove into different options of how to show gratitude, and a goal of starting around your home. How did that go? Were you able to consistently find things in your home that you are grateful for?

As the year has gone on, complications, work, school, and other things may have started to cloud your judgement. When these things get in the way, it is even more important to focus on gratitude daily. This is not something you can "put off till tomorrow." It is so important to find gratitude every single day. Sometimes I think about it when I get up in the morning, and sometimes it doesn't happen until I go to sleep at night. Most times though I do it when I don't even realize I am doing it. When I am walking through the store thinking about how grateful I am to be able to buy groceries…when I help my little boy with a new activity and see his big smile…when I get in my car and notice what a beautiful day it is…

Things to be grateful for are everywhere, and in everything. Big and small they are all over the place. I would love to hear a few things you are grateful for today.

Let's Talk Goals
Did you set any New Year's Resolutions? If so, how are they going? If not, did you set any goals for yourself this year?

Goals can be complicated, or simple. It can be as simple as saying that you want to have your laundry done every week, no exceptions. It can be business goals that are more complex. Either way, goals are goals, and they are important.

If you have already made goals, it is time to look at them. Have you reach your goals so far? Has any progress been made towards them? IT IS OKAY EITHER WAY! If you sat down one day, wrote down your goals, and then never looked at them again, IT IS OKAY! It is never too late to start on those goals.

It is now time to reevaluate your goals. Find wherever you wrote them down, pull it out, and see where you are with them. If you don't know what your goals were, start new ones! Short term goals are sometimes the easiest to reach because you can actually see the progress. Long term goals are normally built off of your short-term goals. Your goals are for you to decide. You know yourself better than anybody else, and you want your goals to be challenging but also reachable.
If you have your goals, and you reached them, that is AWESOME! If you haven't reached them, reevaluate them. Figure out why you didn't reach them and dive into what you need to do to either adjust the goal or to reach it.

Gratitude & Goals Conclusion
Now that we have covered gratitude and goals, it is time to get moving! Don't be hard on yourself if you haven't done what you wanted to do. Maybe you were excited to get started and then life happened, and little to no progress was made. That is okay too. Give yourself some grace and start again. Keep moving forward and help those around you find their gratitude and reach their goals too. Helping others is a great motivator!

What will your next step be?

I am grateful for each of you and I pray you all are able to reach your goals and find gratitude in the big and small things daily!

May your month be filled with many blessings!
Deanna