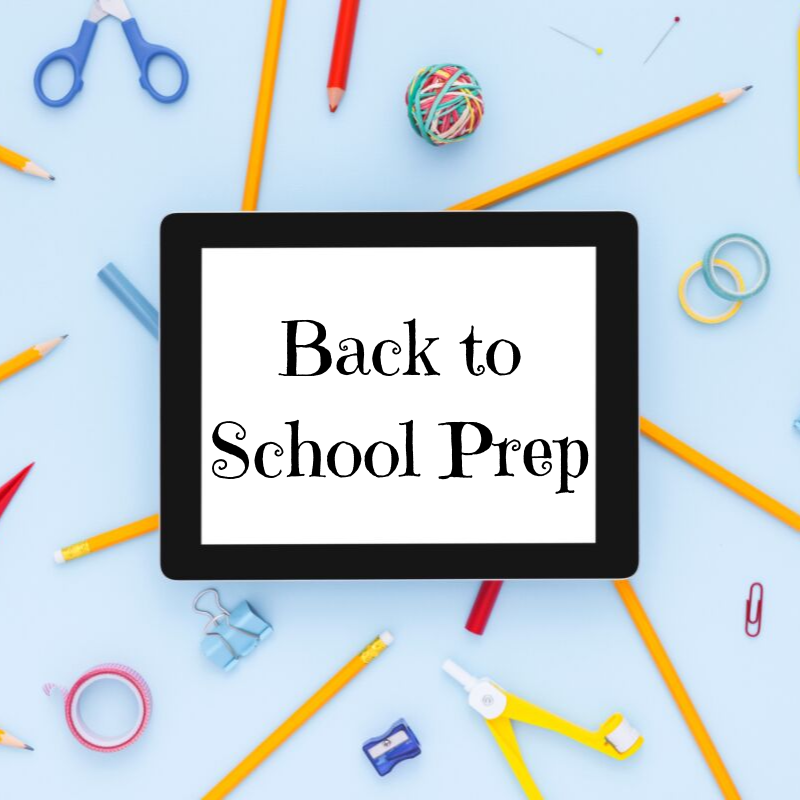 It has been a hot summer, but it is almost over! All of the days of water gun fights, pool days, lake fun, and popsicles are almost over. It is time to start really focusing on the kids going back to school, organizing your home for the fall, and getting ready for everything that comes with September! What to start with first?

Plan
The first step in any process is to plan. Whether you plan on paper, or computer, it is all the same. You need to take time, find a quiet place…I'm thinking where exactly is that? (lol) and get to planning. Lay out everything you have going on starting in the fall. Write down the big picture…are your kids playing sports…when does school start…do you need before and after school care? Lay it all out. Then start plugging start dates and dates you know into your calendar.
Schedule
Planning and scheduling are different things. Now that you have your plan laid out, it is time to really start scheduling your days. Go week by week and put in times and activities. You can even go as far as putting in who will be picking up and dropping off who. Who will be taking one to soccer practice and picking up the other from after school activities? This is where you put in your details.

It may be a good idea to start meal planning if you don't already. You can create a meal schedule while you are working on all of the details. This will take away a lot of the stress during your day-to-day life.

Get Supplies

It is time to get ready. Start by going back to school shopping. Get clothes, supplies, sports gear, and whatever else you might need. It may be a good time to invest in a large dry erase board for an area in your home where you can communicate that week's activities, and who is responsible. Here is one I really like: personalized dry erase chalkboard

If you were able to prepare a meal plan, it is a good idea to go shopping in advance. Having the ingredients on hand is half the battle of meal planning! If you are packing lunch and snacks for yourself and your family, being prepared with proper containers and to-go items will help get you on track.

Get a Routine
If you haven't started getting back into routine, now is the time! Have the kids start going to bed earlier, waking up earlier, and eating meals at designated times. It is also a great idea to create a routine plan on paper so everybody is in the loop. If you have chores that need done after the kids get home from school, have them in writing. It will be hard getting everybody moving and back to a routine, but it will be even harder if you wait!
Get Started
Now all you can do is jump in. There is always time to adjust and make changes to figure out what works best for everybody. It is never too late to start preparing and get into a routine!
Are there things that you have done to prepare for the school year that I didn't list? What about meal planning tips? I love hearing your feedback! If you have decided your current school district isn't for you, I can help you find a new home!